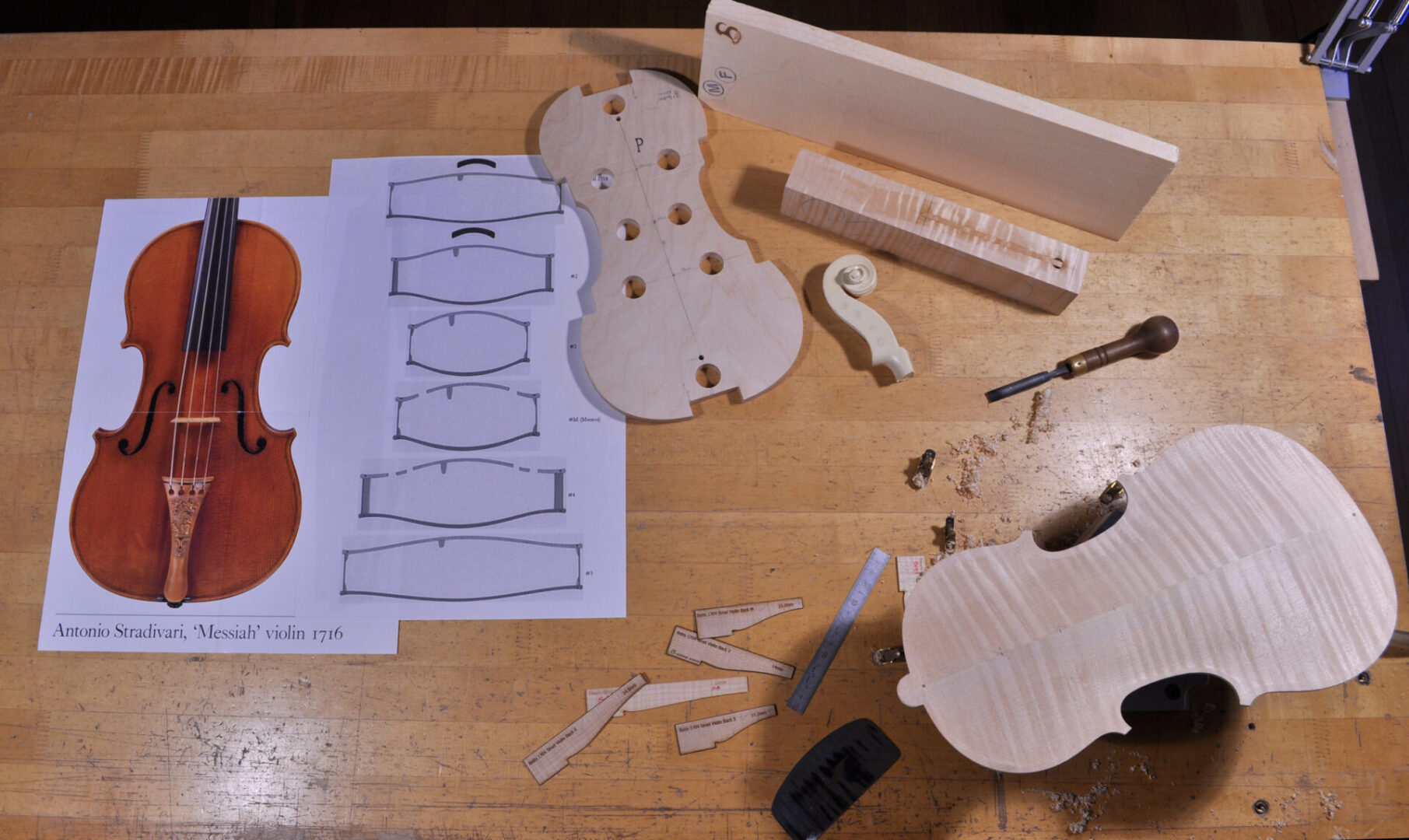 World Renowned Luthier - Creating Violins, Violas and Cellos Since 1983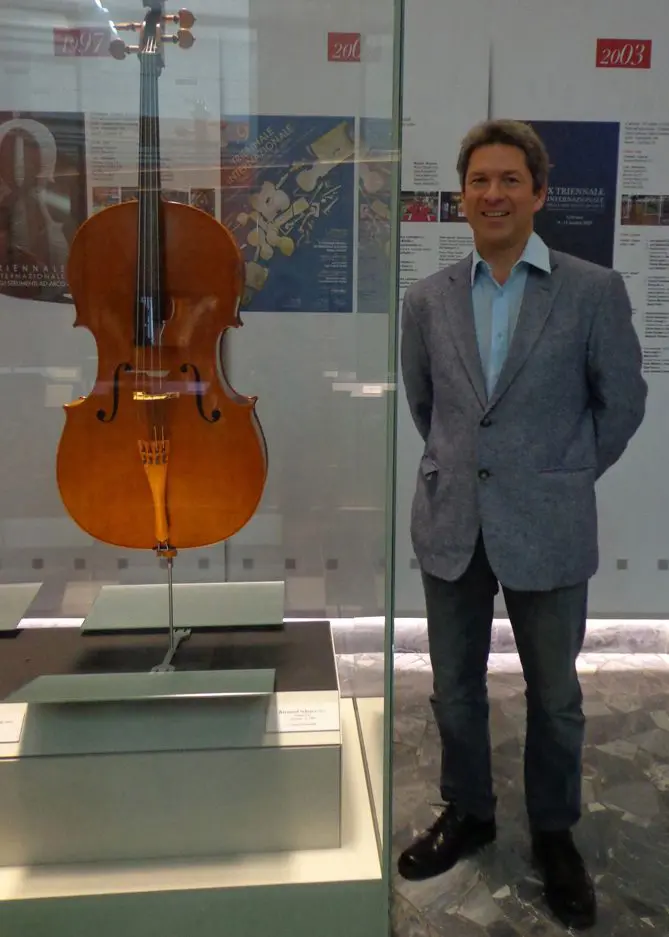 Raymond Schryer, born in 1961 in Sault Ste Marie, ON, Canada, has been passionate about violins since childhood. At the age of fourteen, Raymond studied violin making with his uncle Fernand Schryer in Quebec for four years. At 21, Raymond earned a formal 3-year apprenticeship from the violin shop of Geo. Heinl Co. in Toronto.
The decades from 1990 to the present are filled with research, innovation, and awards. In international violin-making competitions, Raymond consistently improved his standing, winning numerous silver and gold medals. One of his proudest moments was the Gold Medal win for Cello in October 2003 at the Triennale Internazionale in Cremona, Italy, and this cello is in the contemporary exhibition at the Museo del Violino in Cremona. (See photo to the left.)
Raymond has been a board member of the American Federation of Violin and Bow Makers and the Violin Society of America. He has served on the jury panel for several international violin-making competitions. Raymond has enjoyed the opportunity to teach at violin-making schools, conferences, and workshops worldwide.
At the Oberlin Workshop, Raymond and his colleagues collaborate and apply new technologies to the art of violin making. Publishing articles and research projects have benefited his career by sharing with other makers worldwide. Raymond Schryer is a recognized leader and innovator in his field.
The Luthier Innovation Centre is Raymond's newest venture, providing in-person and online training in both traditional making techniques and CAD, Computer-Aided Design.
International Making Awards
2010 Violin Society of America - Cleveland, OH
2009 Triennale "Antonio Stradivari" Competition - Cremona, Italy
2008 Violin Society of America - Portland, OR
Workmanship Award for Violin
2006 Violin Society of America Competition - Baltimore, MD
Silver Medal for Violin & Silver Medal for Viola
2004 Violin Society of America - Portland, OR
Workmanship Award for Violin
2003 Triennale "Antonio Stradivari" Competition - Cremona, Italy
2002 Violin Society of America Competition - Fort Mitchell, KT
Gold Medal for Cello, Silver Medal for Viola, & Silver Medal for Quartet
1998 Violin Society of America Competition - Salt Lake City, UT
1996 Violin Society of America - Albuquerque, NM
Workmanship Award for Violin & Cello
1994 Tchaikovsky Violin Making Competition - Moscow, Russia
1992 Violin Society of America Competition - Carlisle, PA